FEDERAL GOVERNMENT SET TO REDUCE DUTIES ON TOKUNBO CARS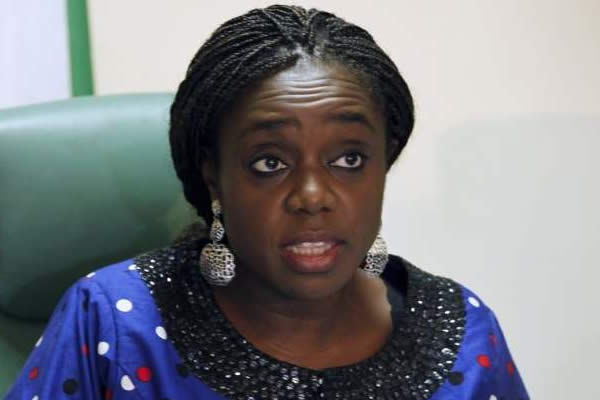 Minister of Finance, Mrs. Kemi Adeosun has disclosed that the Federal Government would reduce import duties on used vehicles that come in from neighbouring countries.
This is just as the Federal Government commenced disposal of assets confiscated from past government officials.




Mrs. Adeosun also disclosed that the price of just a single piece of seized jewelry is enough to buy a house.




Adeosun, however, declined to give details about the identities of those who forfeited the jewelry.




It could be recalled that the Economic and Financial Crimes Commission (EFCC) some time ago disclosed that it seized jewelry worth billions from the home of a former minister in Abuja.




She said her ministry had now been given the mandate to manage the recovered assets.




She said that so far, she has released over N400 billion for capital projects since May when the 2016 budget became operative,




Also, another N60 billion was going to be released by Friday evening.




According to her, the present administration was taking giant steps towards expanding the economy.




However, there is always a delay between policy formulation stage and the time that its effect would be felt in an economy.




Speaking further, Adeosun disclosed that work on the international wing of Nnamdi Azikiwe International Airport will resume.




The project was suspended due to paucity of funds, N4.5 billion counterpart funding has been paid to the contractors.




Speaking on revenue and expenditure, the minister explained that of the N1.5 trillion projected independent revenue for the Federal Government in 2016, about N200 billion has been collected.




She gave the assurance that innovative methods are being deployed to meet the target before the end of the year.




This, according to her, would include reduction in import tariff on used vehicles (Tokunbo) being imported into neighbouring countries but smuggled into Nigeria.




Government discovered that import duty in one of those countries was just 10 percent while it is 30 percent in Nigeria and this has encouraged smuggling with the attendant loss of revenue.




Presently, Adeosun said a committee was working to review this high tariff as a way of discouraging smuggling and consequently improving revenue.




But, some other taxes, which she described as colonial rates, will be jerked up to reflect present realities.




She lamented that over that over the years, successive governments neglected to invest in massive infrastructure.




They concentrated on recurrent expenditure such that the monthly wage bill of the Federal Government is currently N165 billion per month.
This, Adeosun said, is sufficient to fix the Lagos-Ibadan Expressway.