N465k Gucci shirt of Abuja pastor sparks controversy
A picture of Biodun Fatoyinbo, founder Commonwealth of Zion Assembly (COZA), Abuja, rocking $1280 (N465, 920) Gucci Hoodie, is creating controversy on social media.
Fatoyinbo, who has taken his swag on the altar to another level, rocked the designer item last Sunday.
While his supporters found nothing wrong with the outfit, critics have been lampooning the flamboyant pastor.
The famed pastor, known for wearing high-end labels has also been spotted with the luxury leather bag, Gucci Web Animalia GG Supreme Tote, which goes for about $2,490.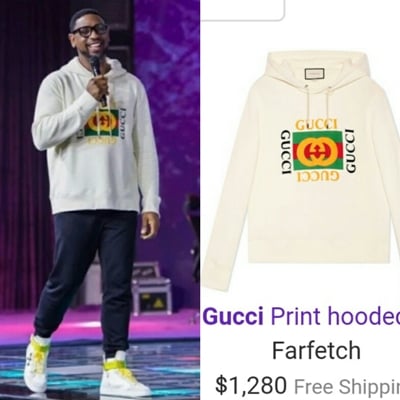 Fatoyinbo
Fatoyinbo is known for his exceptional taste both personally and even in the way he runs his church.
The Abuja-based pastor first came to limelight in 2013, when he was allegedly entangled in an allegation of infidelity with a former member of his church which snowballed into a huge sex scandal.
However, Fatoyinbo has since denied the allegation.
Source: TheCable