Aisha Buhari meets the Queen at Commonwealth dinner. PHOTOS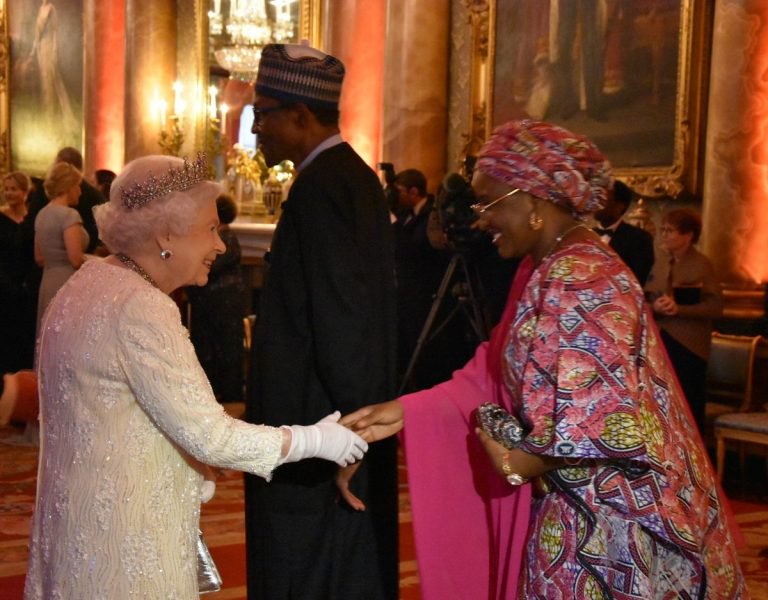 Aisha Buhari, wife of President Muhammadu Buhari, met with Queen Elizabeth II at the Commonwealth dinner held at Buckingham Palace on Thursday night.
At the dinner, the wife of the president was seen having a brief conversation with the Queen, who is also the head of the Commonwealth, and a strong voice for the rights of women and girls across the Commonwealth.
"It is with great pleasure that I welcome you all here tonight. As Head of the Commonwealth, I am delighted to be able to host this occasion in the United Kingdom, for the first time in many years," the Queen said during her very short speech at the dinner.
"This Dinner is always an opportunity for us to come together, as friends, and I am grateful that so many of you are here with us this time. I know that all of my family join me in wishing you a very enjoyable evening."
The dinner which is an integral part of the Commonwealth Heads of Government Meeting (CHOGM 2018) had the 53 heads of states in the Commonwealth in attendance.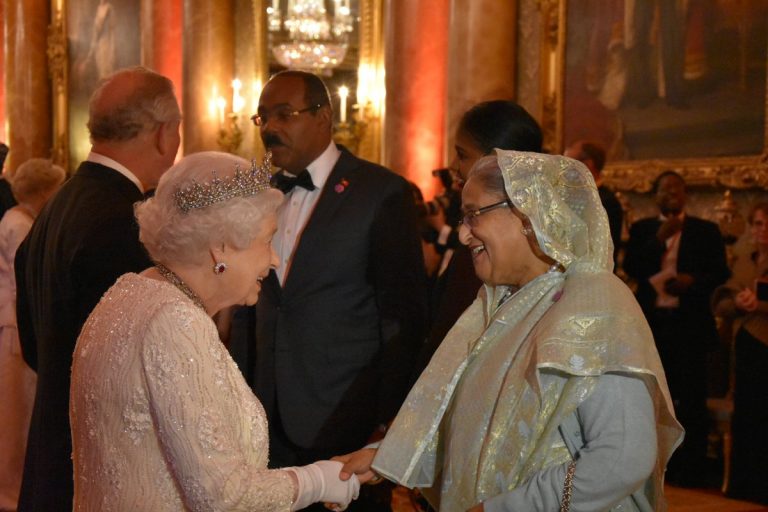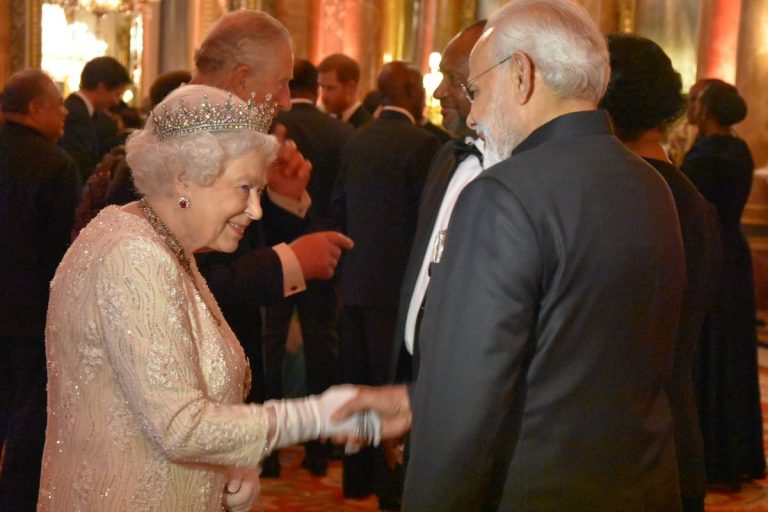 Credit: Thecable