Former VP Atiku Abubakar's Speech at the Chatham House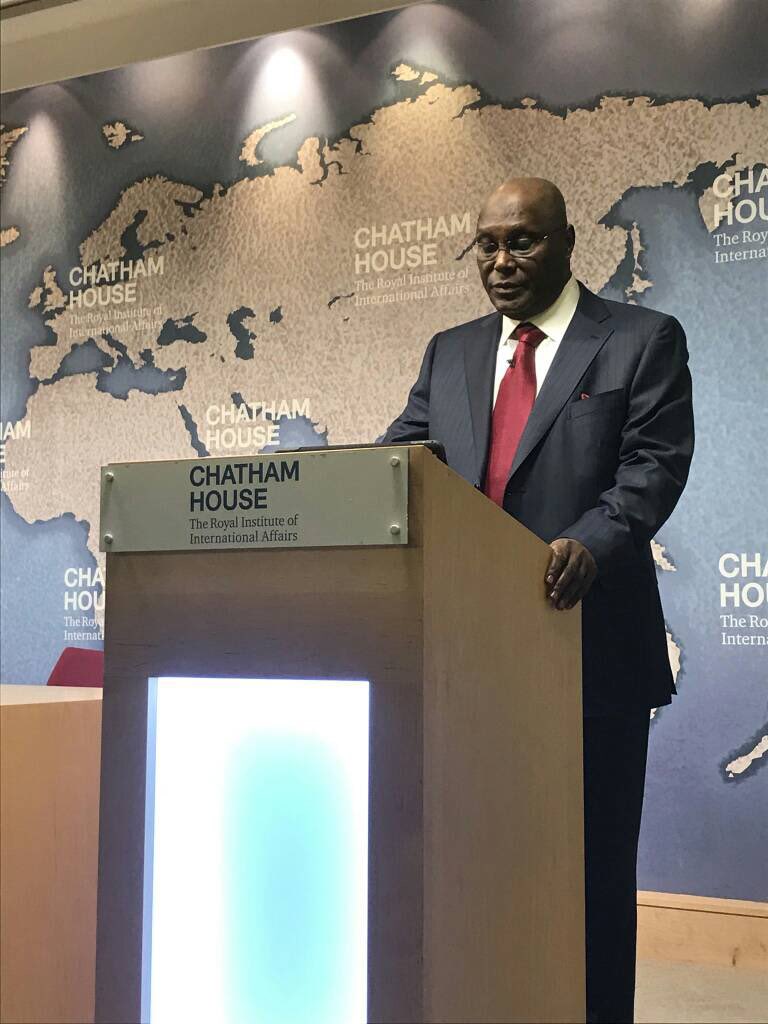 I particularly want to thank Nigerian nationals who are present here today. Your love for Nigeria is evident in that you have left your regular pursuits to be here to interact with lovers of Nigeria. Your presence inspires me.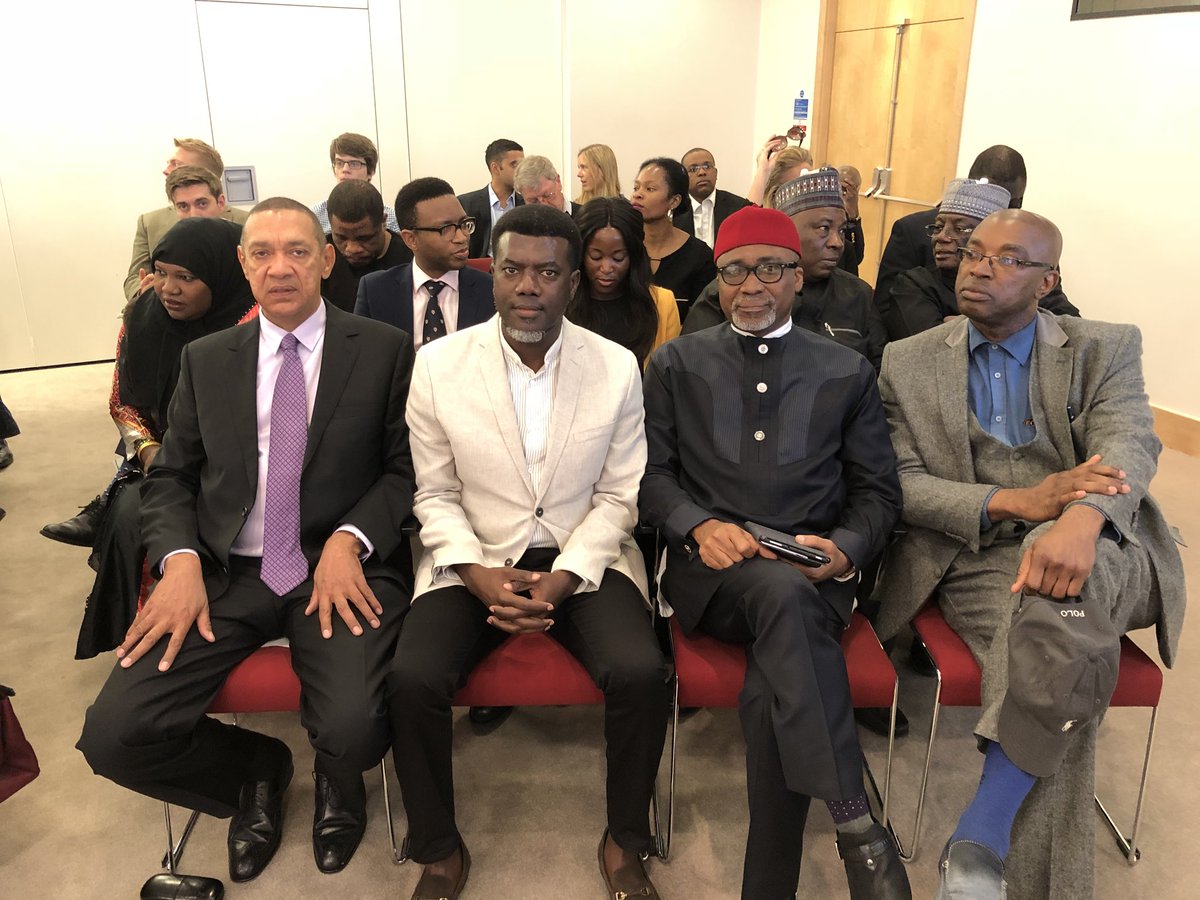 The question now is, why are we saddled with a heavy and almost unsustainable debt burden twelve years after President Olusegun Obasanjo and I provided the leadership that paid off Nigeria's entire foreign debt of $32 billion in one fell swoop?
My idea is for the introduction of Matching Grants to be taken from the revenue accruable to the Federal Government for the purpose of matching IGR of each state in order to encourage states to become self-reliant.
I will make certain rivers are dredged to open up the hinterlands of the North. Licenses would be given to state governments to begin immediate exploitation of resources in their jurisdictions.
There has not been a year in the last twenty years that I have not set up a new enterprise to employ Nigerians. The latest being that we brought the Chicken Cottage franchise to Nigeria which will be creating direct and indirect jobs all across the country.
If we want Nigeria to succeed, we must break with the misguided notion that the Federal Government, or the President, knows best, and that no one else can be trusted.
When I talk about restructuring, I am not talking about just constitutional tweaks, I am talking about a cultural revolution. It is not about re-shuffling a few responsibilities or resources, but about disrupting the authoritarian politics our democracy has inherited.
These are some of the ways I believe Nigeria's states can improve their capacity, increase their revenues & better manage their local economies which are critical to safety, prosperity & welfare of all Nigerians and will allow my homeland to realize its true potential.
We will streamline the operations of the Sovereign Wealth Fund, the Excess Crude Account and the Stabilization Account which is currently embedded in the Revenue Allocation Formula for more effective stabilization outcomes.
I will extend railways to connect workers to jobs, suppliers to buyers, students to universities, and parents to their children in every major city in every state.
Let me end with these words: Some Nigerian states are poor not because they are not receiving a fair share of oil money but because they are not receiving a fair shot at true federalism. Only restructuring can correct that.