Saraki Has Joined 2019 Presidential Race, The Boss Newspaper Insists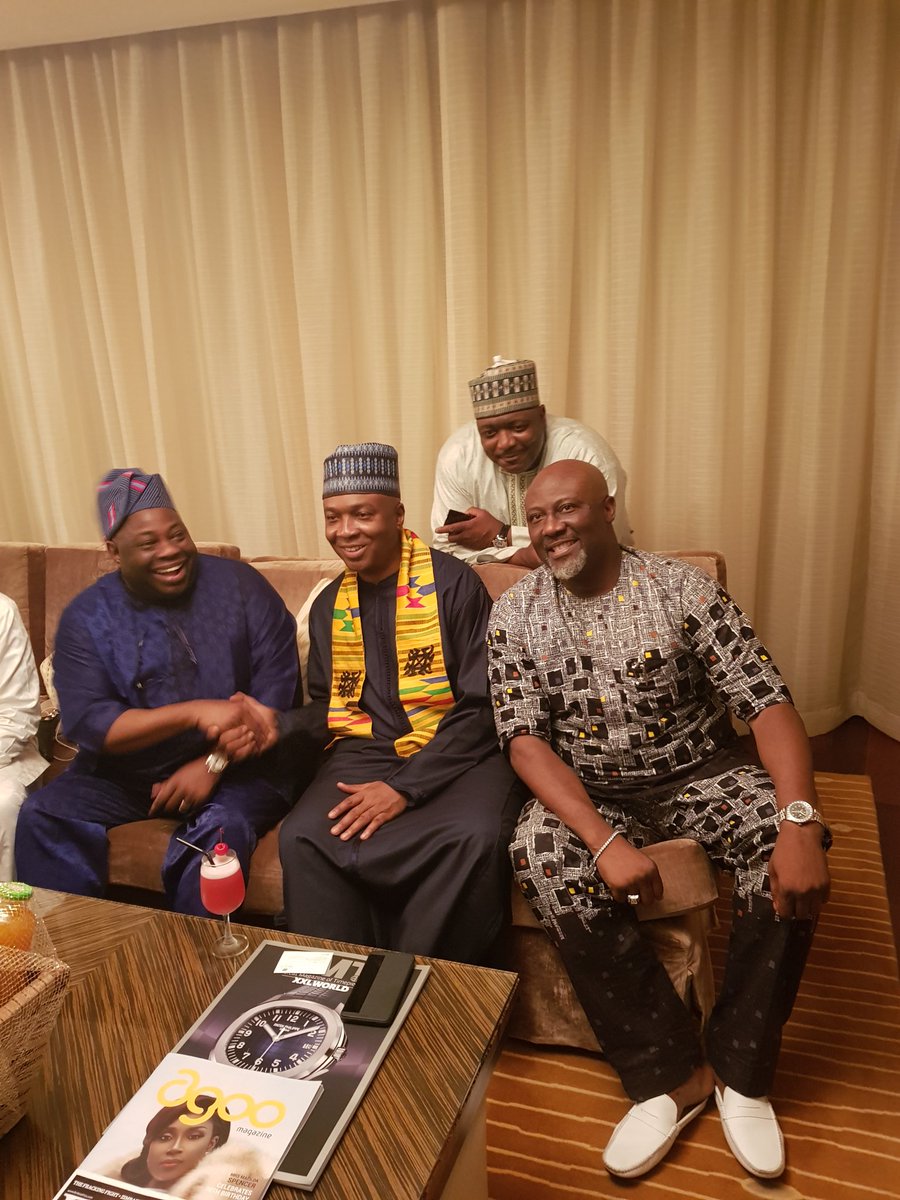 The Boss Newspapers has maintained that it stands by its initial
report
that Senate President, Dr. Abubakar Bukola Saraki has joined the 2019 presidential race.
The Boss Newspapers, published by media mogul and former presidential candidate, Chief Dele Momodu reported exclusively on Saturday that Saraki has joined the presidential race.
The report which has not been denied by the Senate President took a new twist on Monday as his Special Adviser on Media, Yusuph Olaniyonu reportedly told Daily Independent that the report was false.
According to Olaniyonu, the fact that no print media reported the news of his principal joining the 2019 presidential race simply confirms that it was not true – a development which led to some online news platforms reporting that Saraki has denied that he is not running for president in 2019.
Momodu however responded to one of such reports on Monday, tweeting; "SP Saraki has not denied anything through his spokesman. When did the so-called mainstream media become the only source of breaking news and why did he not issue a rebuttal for what went viral since Saturday. We stand TOTALLY by our exclusive story…"
On Tuesday, online newspaper Premium Times published a report claiming that Saraki had denied running for president. Again, they cited Olaniyonu's interview with Daily Independent.
Momodu then fired back at Premium Times, tweeting; "My dear
@PremiumTimesng
please, do not join this charade & attempts to bully Saraki or anyone eyeing the Presidency; Alh. Olaniyonu would have issued a formal denial if anything but he knows he has never been at any of my various interactions with his boss…"
Investigations by SIGNAL however reveal that none of Saraki's close aides was privy to the conversation between their principal and the veteran journalist Dele Momodu, clearly explaining why the news may have taken some of the Senate President's aides by surprise and the subsequent denial of the report by Olaniyonu.
Curiously, Saraki who is usually very vocal and active on social media has refrained from debunking or disclaiming the news of his reported presidential aspiration, lending further credence to the veracity of the report. As traditionally expected, his spokesperson, Yusuph Olaniyonu has equally not issued any official statement denying the report.
Momodu who broke the news of Saraki's presidential aspiration through The Boss Newspapers is renowned as one of Nigeria's best in the practice of journalism having spent nearly 40 decades in the profession. One of Nigeria's most influential newspaper columnists, top contenders in the 2019 presidential race have severally reached out to Momodu to exclusively discuss details of their presidential aspiration, including former Cross River State Governor, Dr.
Donald Duke
, former Vice President,
Atiku Abubakar
among others.
A close aide to the Senate President who did not want to be named told SIGNAL on Tuesday; "Why is anyone trying to make it look like it is a sin for Saraki to have an aspiration to run for president in 2019? Is he not eminently qualified? As far as I am concerned, it is his right to run."
Meanwhile, news of Saraki's aspiration to run for President in 2019 has been greeted with colourful commentary on the social media.